Crown Roofer Don Kennedy Roofing Company
Established in 1978
Company Information
Address
815 Fesslers Lane
Nashville, TN 37210
Phone
(615) 833-9393
Email
Website
www.DonKennedyRoofing.com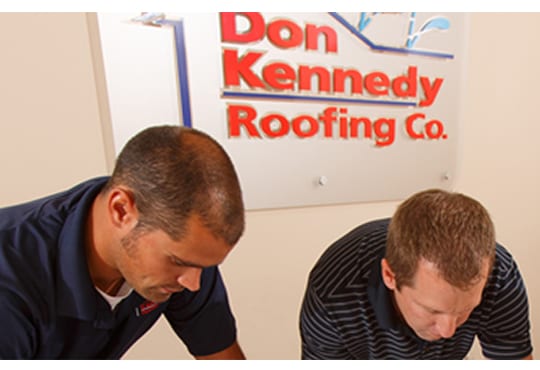 A quality roof system is no accident – it's the result of quality products and expert installation to insure superior performance and protection against the elements for years to come. At Don Kennedy Roofing Company, we understand roofing and all it takes to achieve exceptional quality and performance. That's why we're Middle Tennessee's most trusted roofing company, with over 12,000 satisfied customers in the area. We strive to exceed our customers' standards.
Founded in 1978, Don Kennedy Roofing was recognized as the ""2001 Roofing Contractor of the Year"" by RSI Magazine, the national roofing publication. That award is a reflection of our dedication to exceptional work and superior customer service.
At Don Kennedy Roofing, we back our experience and knowledge with the best personnel in the business who receive extensive in-house training and education from affiliated manufacturers. The result is a level of customer service that is rare in the roofing industry.
Whether you're in the market for a new, high-performance roof for your home or business, roof cleaning services, restoration or roof repair, you can trust Don Kennedy Roofing Company. We take our business, our customers and the trust you place in us very seriously.
Quality roofing begins with thorough planning by trained roofing professionals. It's "the art and science of roofing," combining performance considerations and aesthetic qualities with in-depth knowledge of key roofing elements.