Crown Roofer Above All Roofing, LLC.
Established in 2005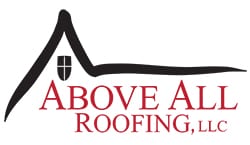 Company Information
Address
4901 Louisiana Ave.
Nashville, TN 37209
Phone
(615) 472-1841
Email
Website
www.above-all-roofing.com

Allan Satterfield and Ron Griffeth established Above All Roofing in 2005. By providing excellent work, outstanding customer service and creating and maintaining great relationships with our clients, we built up the reputation and reliability that Above All Roofing is known for today.
Above All Roofing has grown to attract a talented team of professionals ready to put quality and assurance Above All. We are thriving in multiple markets, including Nashville and Knoxville and our newest addition in Southwest Florida. Through coordinated and integrated systems we deliver the same excellence in all of our Above All Roofing locations.
"We are gentlemen and gentlewomen with a heartfelt passion for both roofing and customer service," stated Allen Satterfield, Owner.