Crown Roofer Old World Craftsmen
Established in 1996
Company Information
Address
334 SW Hamlet Circle
Lake City, FL 32034
Phone
(386) 758-3264
Website
www.roof.co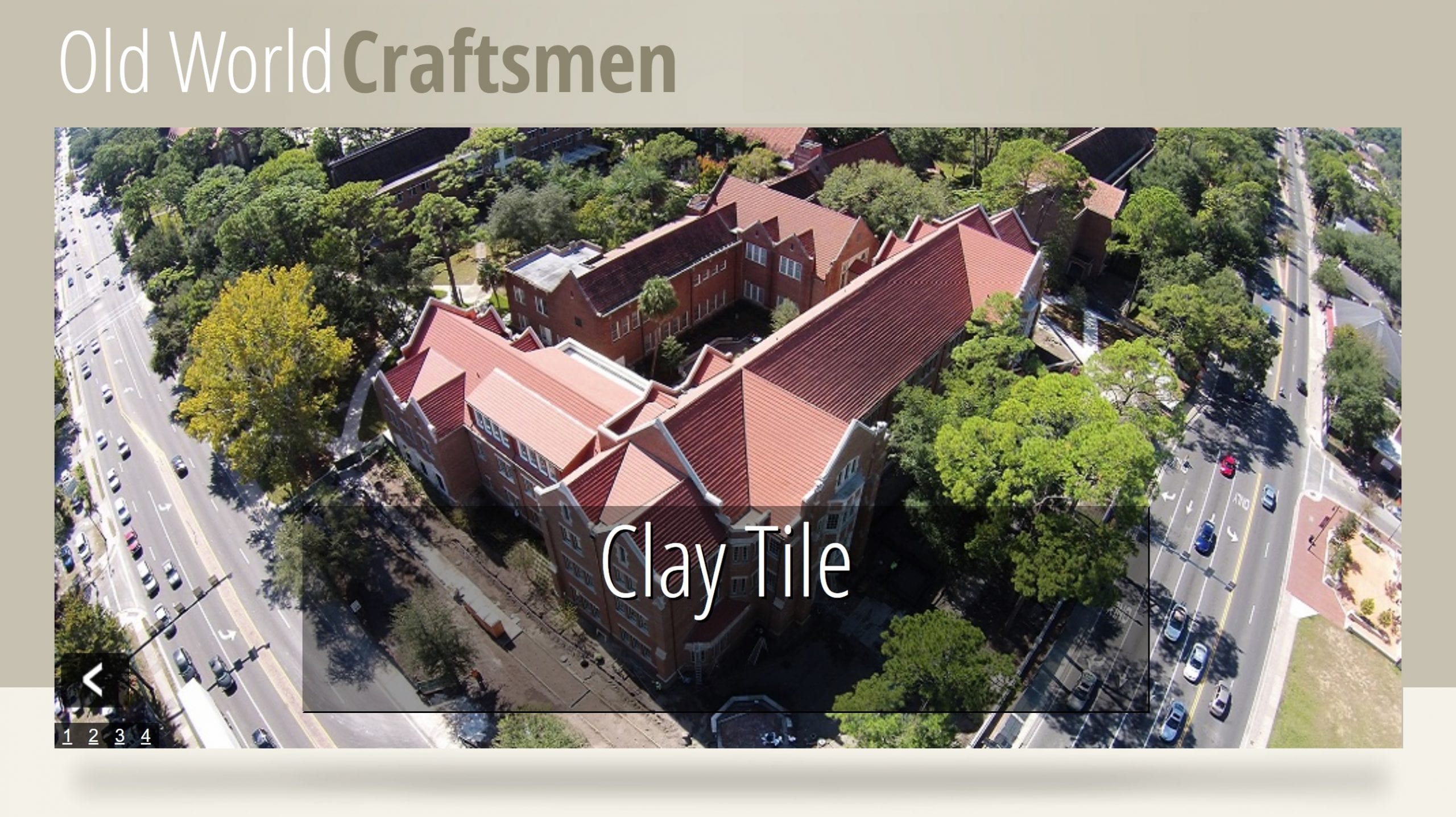 Old World Craftsmen Inc., is a Lake City, Florida based commercial and residential roofing contractor that provides roofing services throughout the entire southeastern United States. Old World Craftsmen Inc. has provided superior craftsmanship in the roofing industry for over eighteen years, across a broad spectrum of roofing projects.
The company has grown from a four-man custom residential roofing company to a multiple crew commercial roof contracting operation. Old World Craftsmen Inc. has the capability to install a vast variety of roofing products – from basic flat roof installations to highly detail oriented custom slate, clay tile and copper roof installations.
The company has installed large flat roof systems. One such installation was on the Escambia County Public Safety Building. This project involved the installation of roof insulation and a new flat roof system on a building that housed emergency preparedness offices which were in full operation during the project duration.
Old World Craftsmen Inc. has provided roof installation services on many historic projects. One of these projects was a custom-made Ludowici clay tile roof installation with copper flat-seam roof sections, on the Archbold Biological Station in Venus, Florida. Recently, Old World Craftsmen Inc. completed the renovation of the slate roof with copper barrel dormers, on the Robert S. Vance Federal Building in Birmingham, Alabama.