The Reynolda House Museum of American Art can almost be classified as the centerpiece of Winston-Salem, NC culture—settled right on the outskirts of Wake Forest University. Ready to replace their 104-year-old iconic green Ludowici roof, Reynolda has been working with Ludowici, Baker Roofing, and Preservation Forsyth to replicate and record the restoration its original roof tiles. For a time period, the exhibition Raise the Roof: Restoring Reynolda's Historic Roof was on display in the museum.

Traditional Building captured the realities and processes behind restoring an architecturally significant historic building in their latest article Story for Success: Ludowici and Reynolda House Roof Tile Replication.  Read the full story HERE




Traditional Building
A Story for Success: Ludowici and Reynolda House Roof Tile Replication
Author: Peter H. Miller, Hon. AIA


The green clay tile roof was the defining architectural feature of Reynolda, the historic Arts and Crafts Bungalow, when Philadelphia architect Charles Keen designed this country house for tobacco baron R.J. Reynolds and his wife Katherine, in 1917.

It still is.

One hundred and four years later, this original roof, a three-color blend of green, supplied by Ludowici back then, is about to be replaced…. by Ludowici Roof Tile and Baker Roofing, for the restoration of the historic Reynolda House, in Winston-Salem, N.C. The project is managed by Preservation Forsyth. 

Reynolda is a house museum for American art now, located on the edge of the Wake Forest University campus. It stands as the largest bungalow in the world, four times larger than the Gamble House in Pasadena and longer than the Biltmore in Asheville. Reynolda House Deputy Director, Phil Archer explains, "We wanted to keep the exact same colors and character of the original house. This was made possible by the exact same company who supplied the original roof, Ludowici."

Baker Roofing of Raleigh North Carolina will install the new roof. After inspecting the existing roof, Baker, who specializes in the installation of traditional roofing material, found rusted steel fasteners, failing roof underlayment, and tiles which had slipped loose. The original tiles absorb more water than today's Ludowici clay roof tiles, so it was decided to replace the roof, even though most of the original roof tiles are in decent shape.

Baker Roofing has replaced or repaired over thirty different buildings on the Wake Forest campus. Baker Roofing was founded in 1915, just two years after Charles Barton Keen (pictured right) ordered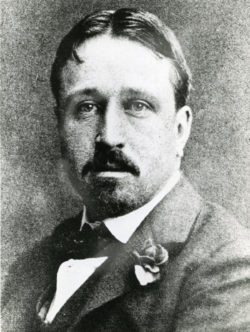 Reynolda's original green tile roof from Ludowici. In addition to collaborating with Ludowici on the Reynold House project, the Baker/Ludowici team has replaced roofing on other iconic buildings such as the historic Grove Park Inn, the Asheville High School, and residence halls at Duke and Princeton Universities.

For the Reynolda House, Ludowici will supply 150,000 pounds of its 'Morando' closed shingle, green blend tiles, 5.125 pounds per tile. That's about the same weight as thirteen grown elephants or 42 mid-sized cars. While the flat shingle style is the most prominent design at first glance, the roof is made up of a dozen different tile shapes that lock together. The various shapes of tile include ridge, ridge terminals, closed ridge ends, hip, hip starters, hip terminals, hip rolls, hip roll starters, gable rakes, under eaves, and end bands. Much of the house gutter system is built into the roof and hidden from view, while other portions are functional and decorative. Reynolda House is 30,000 square feet.

Getting the color right on the new roof was a collaborative effort led by Ludowici's color specialist, Alicia Cordle who explained, "There were several stakeholders in this color-matching decision. Reynolda sent us tiles from the existing roof. We custom-blended green with blue color misting to approximate the original historic colors. This effect was enhanced by the way the tiles were assembled."

Ludowici's Commercial/Institutional Buildings Account Manager Dan Harris said, "The Reynolda team was very organized in their approach to making decisions. They got all the right decision-makers in the same room at the same time to review the mock-ups we provided. This communication and collaboration are what made this selection process go so smoothly. The entire community: Reynolda, the city of Winston-Salem, and Wake Forest University were invested in doing this project right since Reynolda is such an icon in the region."

Many of Ludowici's tiles are handcrafted by artisans in their New Lexington, Ohio factory. The factory sits on clay deposits which are harvested, crushed, and sifted to the consistency of flour. Clay tiles are kiln-dried at temperatures up to 2100 degrees. For Reynolda, Ludowici conducted clay tile water absorption and strength testing. "Our products are simple," exclaimed Dan Harris, "we use clay, dirt, water, and fire…nothing synthetic, all-natural, and sustainable."

The Reynolda restoration project has been four years in the planning, including a capital campaign to raise the funds and a generous grant from the National Endowment for the Arts. Donors will receive a piece of Reynold's history, a five-pound, green Ludowici roof tile which has adorned this historic house for 104 years.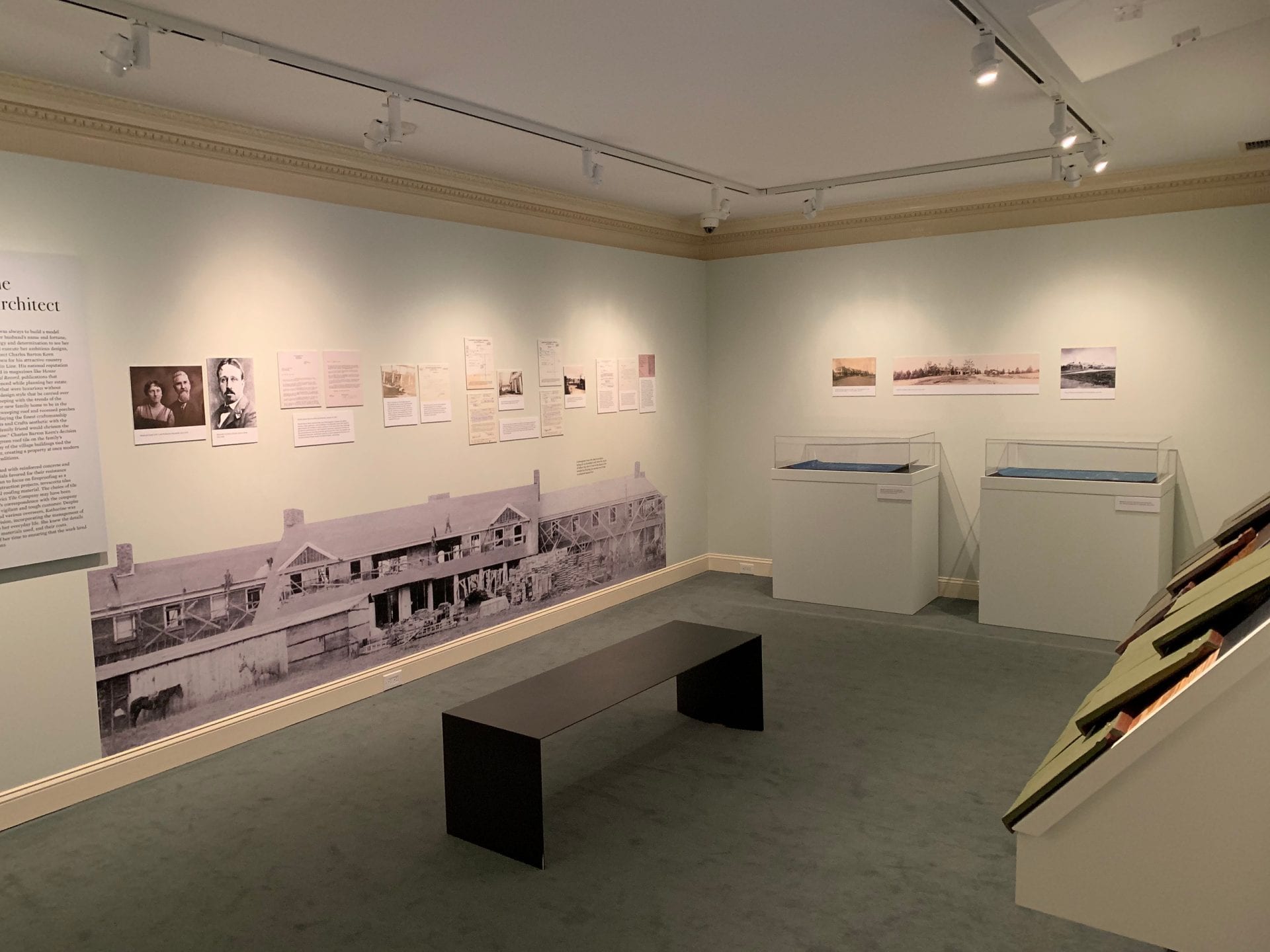 Reynolda's Raise the Roof Exhibit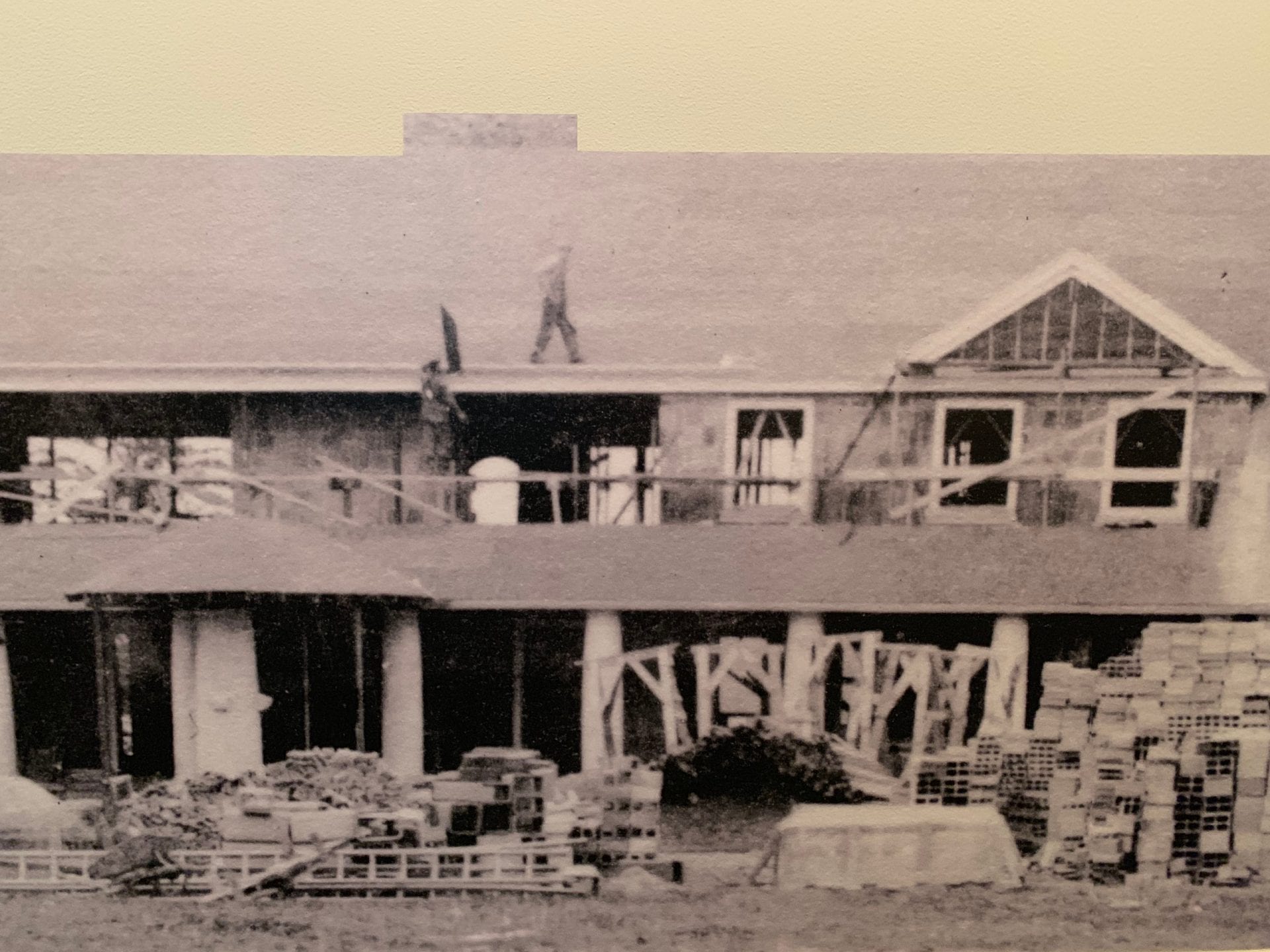 Archival roof installation photography provided by Reynolda