Want a roof that will last 200 years? Follow along with Brent Hull of Hull Millwork & The Build Show as he walks us through historic Ludowici tile from the roof of a 1928 period revival house, and discover why Ludowici has been the best in terra cotta roofing products in the United States for over 130 years: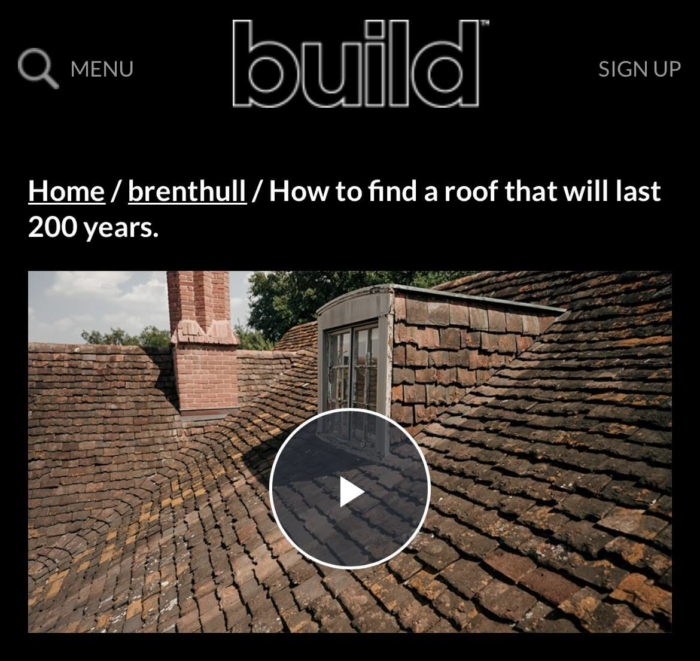 As Brent mentioned, Ludowici has the capability and expertise to create a historically accurate product.  We've been making tile since 1888 and all of it can still be made today. It's not unusual for our tile to outlast the structure underneath it, or for the original tile to be reinstalled once the structure has been repaired – Ludowici can even recreate tile made by other manufactures.
Today, Ludowici's clay roof tile can be found on many of America's most famous institutions, universities and architectural landmarks. Whether you need additional tile to supplement the installation of your existing tile or you want an entirely new roof, Ludowici's clay roof tiles are 3-5 times as durable as shingle, concrete, synthetic or metal roofs. Ludowici's products will fit the full range of architectural styles from Old World to contemporary, and the result is truly a vision without compromise. 
About Brent Hull:
Brent Hull is owner and founder of Hull Works where combines his passion for craft with preservation. He builds period-inspired new custom homes, renovates old homes, and manufacturers historically authentic architectural millwork. In 1991, he moved to Boston to begin a 2-year study of historic preservation at the North Bennet Street School. NBSS is one of the oldest trade schools in the United States, and it was here that Brent learned the art of traditional building. Returning to Texas with his wife, they settled in Fort Worth and he soon opened his business in his brother's garage, a 1911 bungalow. Over the next 23 years Brent has combined his passion for restoring buildings along with his love of craftsmanship to build a business that focuses on preservation as well as historically inspired houses and millwork. @hullmillwork_hullhomes
About The Build Show:
The Build Show Network provides comprehensive and detailed techniques catering to industry professionals seeking knowledge, homeowners seeking guidance, and hobbyists and DIY-ers seeking instruction. Inspired by the work of master builder Matt Risinger, The Build Show Network showcases how-to content, latest techniques, best practices, products and materials for residential and commercial building trades and beyond. @thebuildshow