When thinking of traditional roofing materials, terra cotta always comes to mind. For thousands of years, villages and cities of old-world Europe, Asia, and beyond have used clay roofing as a pillar of architecture and design. Inspired by this philosophy, we incorporate old-world craftsmanship with modern production technology to design equally enduring terra cotta products to stand the test of time. Traditional Building Magazine mentions Ludowici and more about terra cotta roofing in their editorial Traditional Roofing Materials in their October 2020 issue: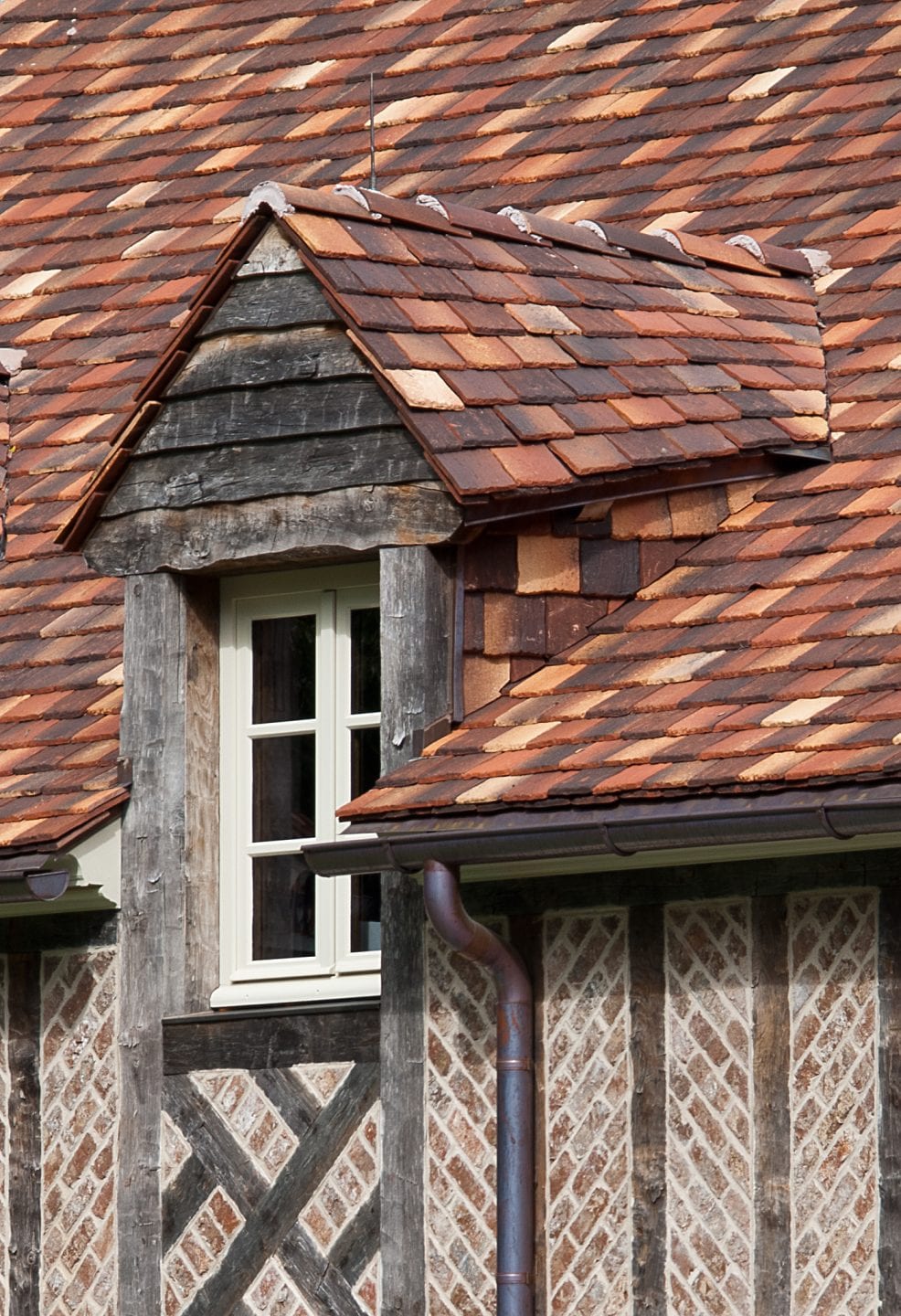 A residence in Atlanta, Georgia features Ludowici roof tiles.


Ludowici
Architectural terra-cotta tile specialist Ludowici produces not only roof tiles but also floor tiles, wall cladding, and solar shades for new construction and renovation projects for the residential, commercial, educational, government, religious, and historic buildings markets.
The company, whose New Lexington, Ohio, plant has been in continuous operation since 1888, has provided roof tiles to a number of iconic buildings. They include The Broadmoor hotel in Colorado Springs, Colorado, Boston College, the National Baseball Hall of Fame and Museum in Cooperstown, New York, The Plaza hotel in New York City, Finca Vigía, the Ernest Hemingway house in Cuba, the Boston Public Library, Harvard, Princeton, Yale, and The Basilica of the National Shrine of the Immaculate Conception in Washington, D.C.
Lauren Johnson, head of marketing, says Ludowici tiles are "made to withstand more stress than any other clay tile products on the market. Our production process allows tiles to form into a dense, vitrified material with the highest strengths available, which is essential for peak performance."
She adds that many of the tiles can resist loads of over 1,000 pounds before breaking, and all are ASTM C1167 Grade 1 Certified.
Ludowici has more than 50 standard colors and also custom-matches hues. In addition to 40 standard roof-tile profiles, the company has hundreds of accessory pieces and will custom design tiles to fit every project.
"We have shaped thousands of different tile profiles," Johnson says, "and we are still able to reproduce any tile we have ever made."
What's more, Ludowici tiles, she says, are made to last a lifetime. "They come with a 75-year warranty that includes the color on every tile we produce," she says.