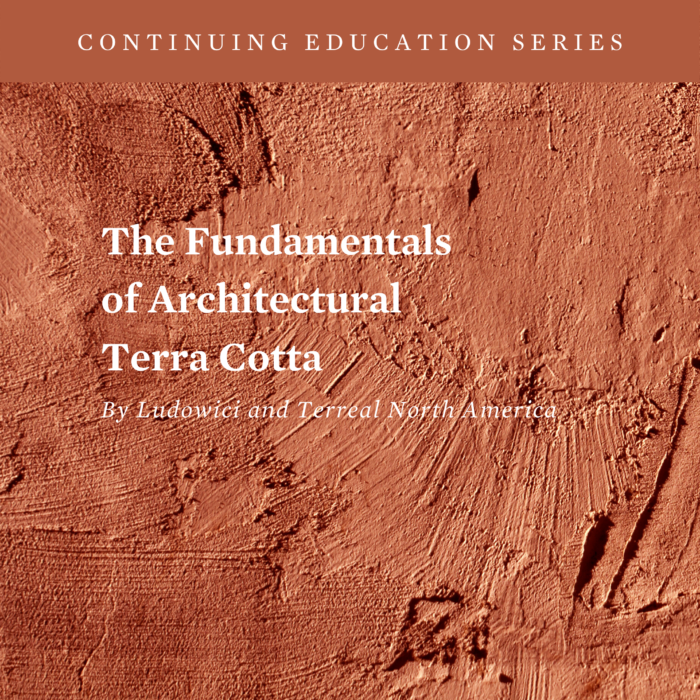 Ludowici and Terreal North America have teamed up to utilize our Continuing Education Programs in an online platform to better meet the needs of AIA and IDCEC members. With this, we are excited to introduce you to our Online Webinar Series.
Starting mid-August through December of 2020, Ludowici and Terreal North America will host pre-scheduled monthly CEU presentations welcome for architects, designers, contractors, or anyone with a general interest in terra cotta tile.  Enrich your knowledge of architectural terra cotta in one of our four learning series webinars lead by company experts versed in terra cotta, ceramics & engineering, interior design, and architecture.
The Fundamentals of Clay Roof Tile
1.5 AIA and IDCEC HSW Credits



This one-hour will provide insight and inspiration for all who attend. We'll explore the history of tile, the benefits of using terra cotta roof tiles on commercial and residential projects using real-world, current, and historic applications. We'll walk through the manufacturing process and speak to clay's green properties and differentiating qualities, compared to other roofing materials. We'll preview the various tile profiles available, accessories, colors and textures that can be used to design and architect a uniquely beautiful building or home.

Architecture and Terra Cotta Cladding
1.5 AIA and IDCEC HSW Credits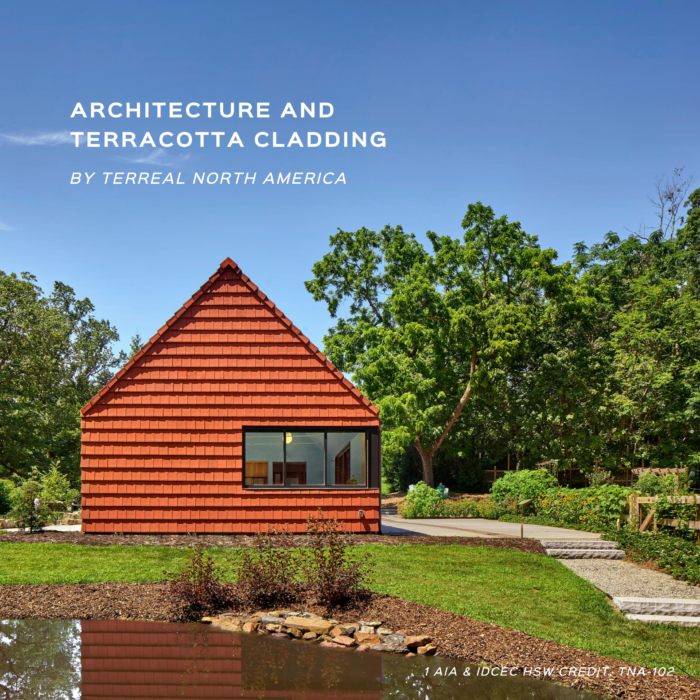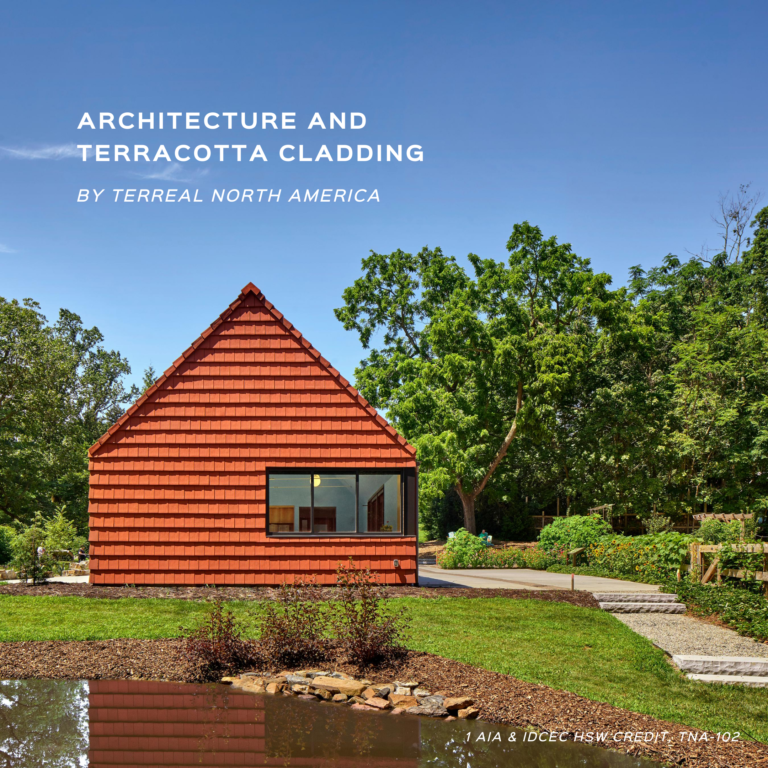 Presented in a visual array of information gathered from around the world, this presentation delivers key educational components that focus on the natural beauty of terra cotta installed in a back ventilated, rain screen technique that provides a wall cladding solution benefiting projects in: exterior wall performance, insulating values, contemporary aesthetics, and ease of long term maintenance. The presentation also offers information on terra cotta solar screen design and its benefits; as well as displays the opportunity to use natural terra cotta as an acoustic solution for interior environments. Participants will gain a tremendous understanding of the opportunities available with terra cotta construction materials in a wide variety of applications.

Terra Cotta Tile: Color Selection & Matching
1 AIA and IDCEC HSW Credits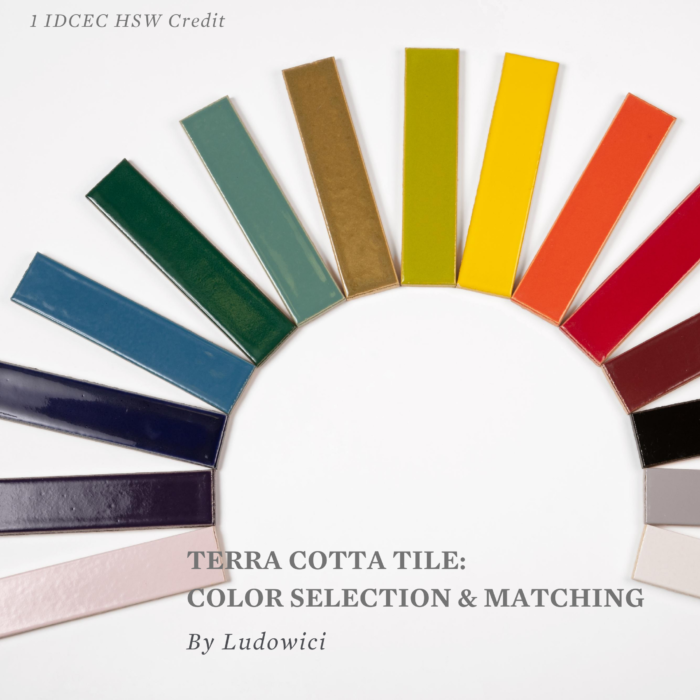 In this 45-minute webinar, we'll tackle a common misconception people have about terra cotta roofing tile. That misconception is that manufacturers are limited to orange and red. With Ludowici, that is far from the truth. With over 50 designer-friendly colors and the ability to create custom colors, we can match nearly any hue. Ludowici's design and color capability, share what's possible, discuss things to consider in color conversations, present project examples. I'll share color stories about several color-specific stories to reinforce the possibilities.

Dallas Showroom Live Virtual Tour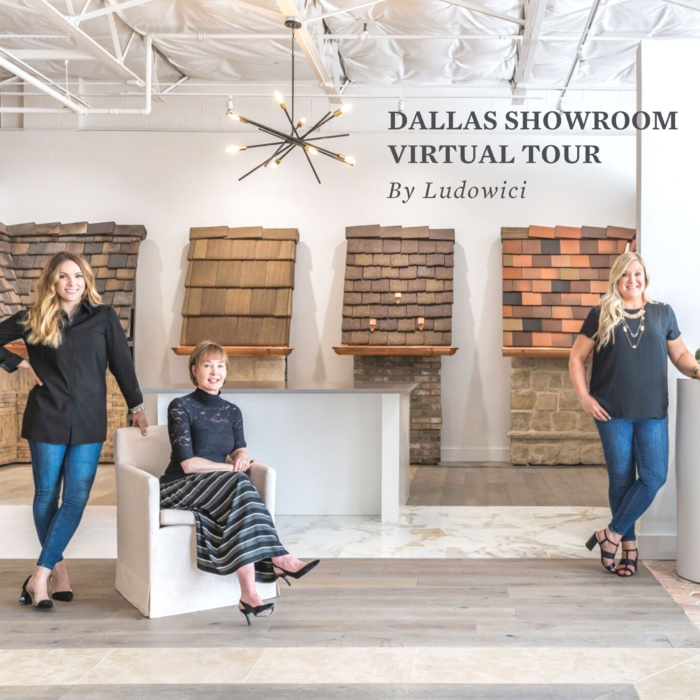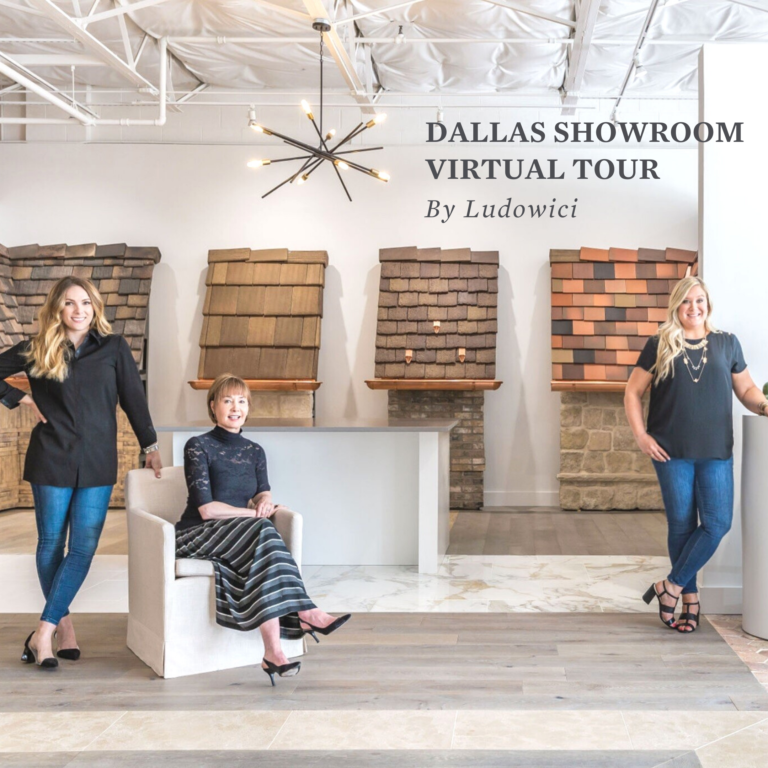 This 45-minute webinar will introduce you to some of the world's most beautiful terra cotta, stone, brick, and wood material, curated under one roof. We'll explore a vast selection of European shingle tile, terra cotta shake, and slate alternatives. You will experience Spanish and mission tiles and learn about the array of roof tile color and texture options available to give you endless design possibilities to create a lasting impression. From roofing to flooring and everything between, you will see and hear about the French and European oak, limestone, marble, and terra cotta flooring and experience cladding materials including terra cotta rain screen, handmade brick and the finest in wood siding. Finally, you'll see and learn more about accessory items on this tour, including brass gutter systems, snow guards, French window systems, wooden beams, and terra cotta chimney pots.