Ludowici is pleased to announce the winners of our annual Project of the Year contest.  We asked for submissions of the best projects with any recent use of our product—residential, educational, new construction, renovation, & more.  The following are the Winners and Runners-up for each Project of the Year category:



RESIDENTIAL NEW CONSTRUCTION


WINNER:  Le Domaine de Provence

Le Domaine de Provence
Travelers Rest, South Carolina
Architect:  Gabriel Builders (Design + Build)
Builder:  Gabriel Builders (Design + Build)
Designer:  LH Design Studio
Photography:  Corey Messer
Product:  Brittany Shingle Tile and Straight Barrel Mission 16″ Tile
Color(s):  60% Sunset Red; 40% Ebony Mist 
Photo Gallery


RUNNER-UP:  Mitchell Residence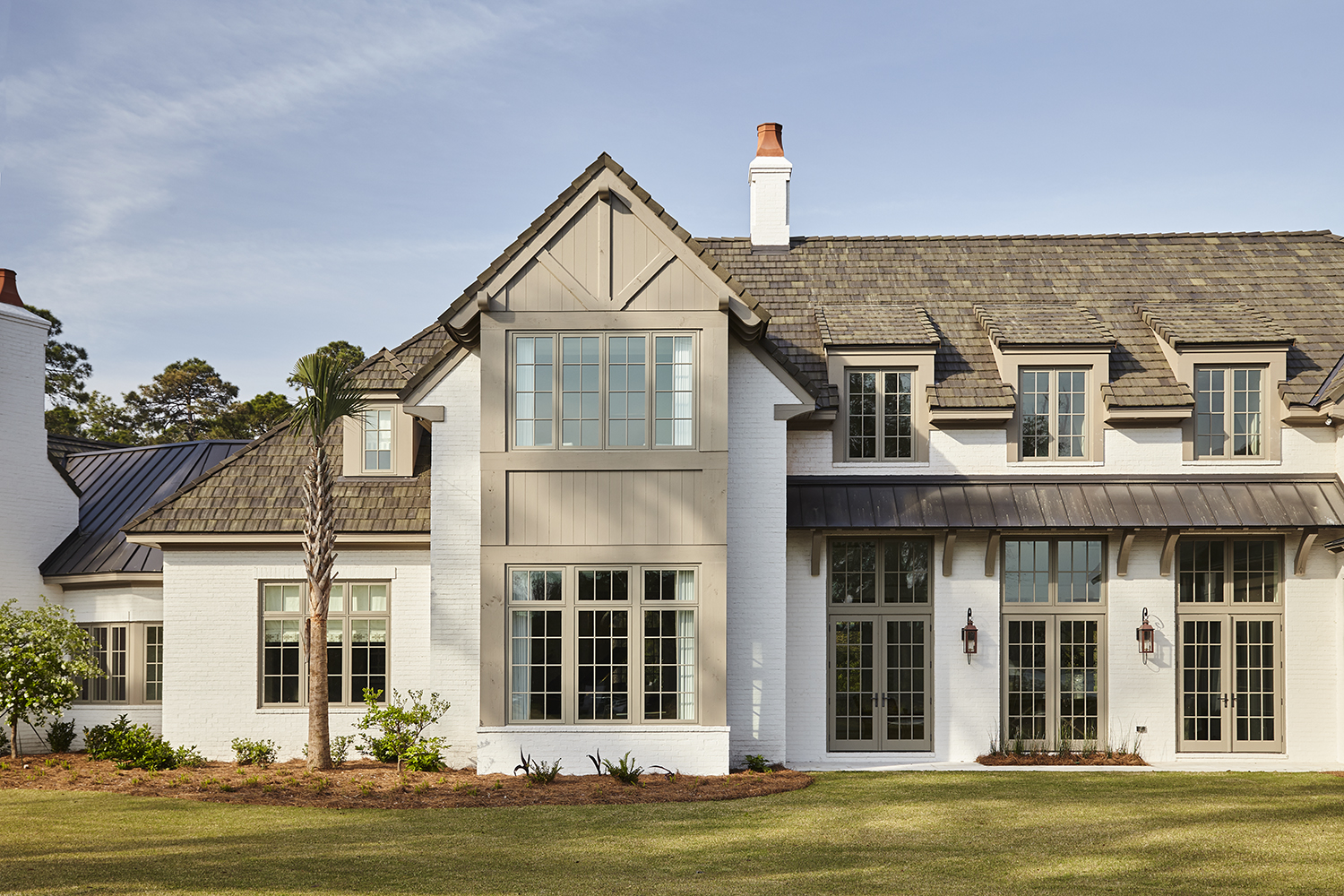 Mitchell Residence
St. Simons Island, Georgia
Architect:   T.S. Adams Studio, Architects
Installer:  Steve Cookson
Photography:   Emily Followill
Product:  Century Shake
Color(s):  Aged Cedar
Mentions:  Atlanta Homes & Lifestyles Magazine
Photo Gallery


RESIDENTIAL RENOVATION


WINNER:  Simon Project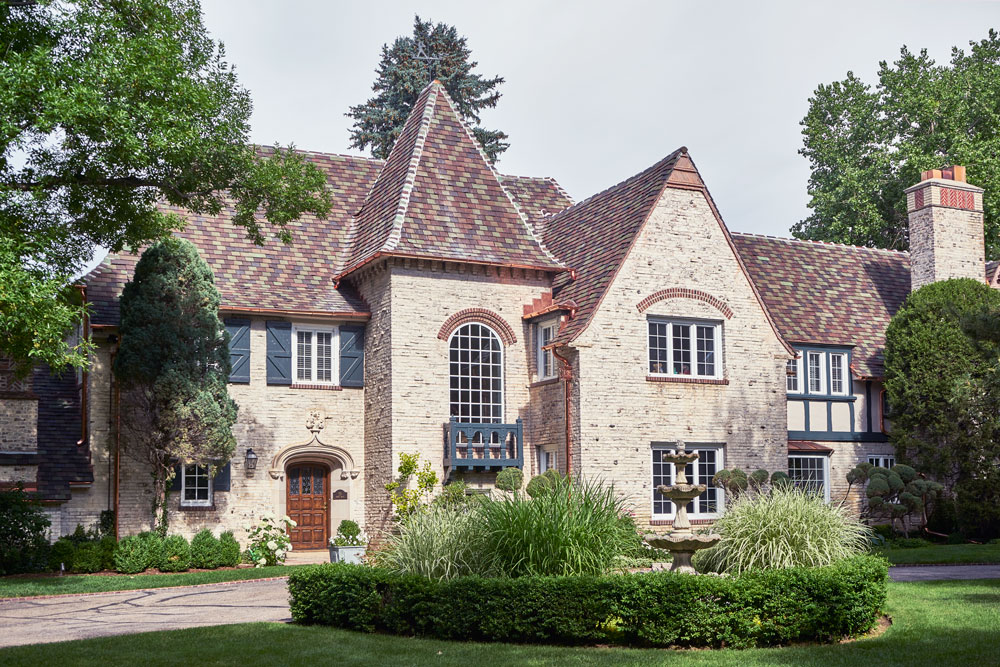 The Simon Residence
Englewood, Colorado
Architect:  Fischer and Fischer 
Installer:  Precision Construction and Roofing 
Product: Custom Shingle w/ Warping, Hand Slushed Texture and Battered Butts
Color(s):  Burgundy/Vintage Green Mist; Ebony; Ebony Mist
Photo Gallery

Built in 1931 this 10,380 sq/ft Tudor Style home is located in Cherry Hills Village just outside of Denver, CO. The roof on this beautiful home was damaged by a large hail storm in 2018. Rick and Mason Hunter with Precision Construction and Roofing worked closely with the homeowner's insurance company to restore their home to its original look. Along with the roof replacement all the copper flashing and copper gutters were replaced.  This project took six weeks to complete with varied complexities and unique product and color matching by Ludowici.  




RUNNER-UP:  Newberry Blvd.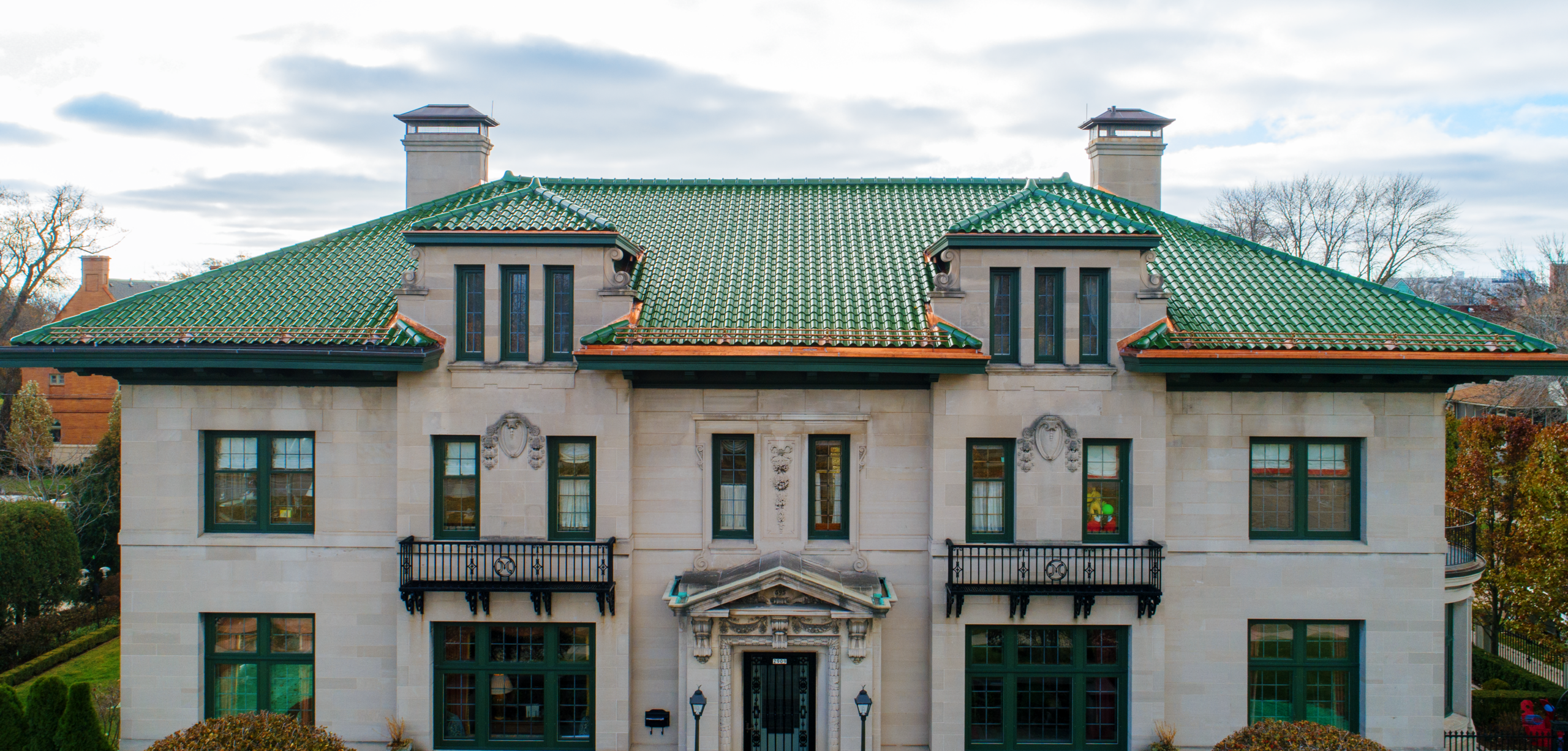 Newberry Blvd. Project
Milwaukee, Wisconsin
Installer:  Dave North Roofing
Product:  Spanish / #206 Ridge / #102 Tapered Hips
Color(s):  Brookville Green
Photo Gallery

One of the more notable homes in Milwaukee, located near the shore of Lake Michigan. Original green Spanish tile was removed and replaced with new Ludowici Spanish. The original underlayment was replaced with heavy roll roofing with an additional layer of ice and water shield at the eaves and valleys. 
COMMERCIAL NEW CONSTRUCTION


WINNER: Vanderbilt University, E. Bronson Ingram College, Barnard Hall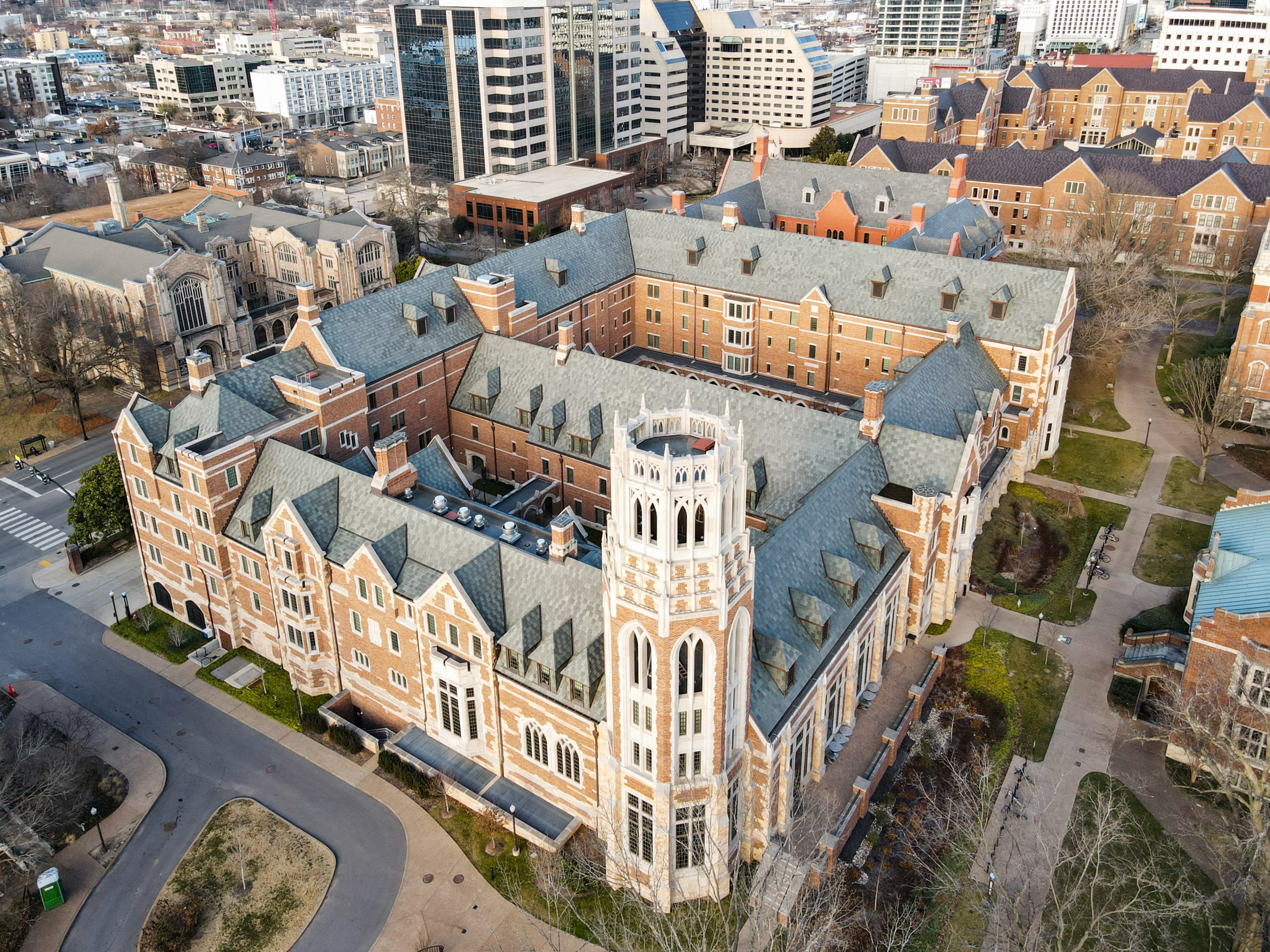 Vanderbilt University, E. Bronson Ingram College, Barnard Hall
Nashville, Tennessee
Architect:  Hastings Architecture 
Installer:  RSS Nashville
Distributor:  ABC Supply; Nashville, TN
Photography:  Weston Richey Photography
Product:  LudoSlate
Color(s):  Montpelier Green and Slate Gray Blend
Photo Gallery

Ludowici LudoSlate tiles were chosen as a lightweight alternative, guaranteed to last 75-years.  Tiles were also used vertically on the dormer walls, and Ludowici made integrated siding corner tiles to be used on the dormer corners.




RUNNER-UP: Belleview Place Condos



Belleview Place Condos
Tampa, Florida
Architect:  JMC Design and Development
Builder:  JMC Design and Development
Installer: Quality Roofing Of Florida
Product: Classic 14″ Interlocking Tile
Color(s):  Vintage Green
Photo Gallery

This new construction project includes 11 different buildings on the historic property that was once home to the Hotel Belleview. Premiering in 1897, the 400,000-square-foot Hotel Belleview, constructed of heart pine wood imported from Plant's Georgia estate, sat on a 35-foot-high bluff overlooking what is now Clearwater Bay. While purposely intended to be less elegant than Plant's other nearby luxury hotel, the Tampa Bay Hotel, The Hotel Belleview was still undeniably resplendent, with ornate gingerbread-like details such as peaked gables, overhanging roofs, and wide verandas. It was also equipped with the latest in amenities, such as steam-generated electricity, at least three electric lights in each of its 145 guest rooms (unheard of at the time), a lobby-based telegraph, and even entertainment from a resident orchestra. And as the years went on, The Hotel Belleview only became grander. Plant's son, Morton Plant, who took over operations after the death of his father in 1899, painted it white and changed the roof titles to green, earning the hotel the nickname of the "White Queen on the Gulf." He also added an Olympic-sized swimming pool adorned in Italian tile and two 18-hole golf courses designed by the legendary Donald Ross, which are still in operation today. It was the kind of Florida Gulf resort hotel the Tampa and Clearwater area had never seen.
Today's Belleview Place Community is set high on a bluff with magnificent views of Clearwater Harbor and the Belleair Country Club's two golf courses, Belleview Place's 132 luxury condominiums and two-story carriage homes are now taking shape on the site of the former Belleview Biltmore hotel. Its remaining lobby and 35 guest rooms were moved and are currently being transformed into a boutique hotel: the Belleview Inn. The Inn reflects the unique historic connection of Belleview Place and sets the tone for the elegant and graceful lifestyle residents will enjoy.




COMMERCIAL RENOVATION


WINNER: Principia College, Sylvester House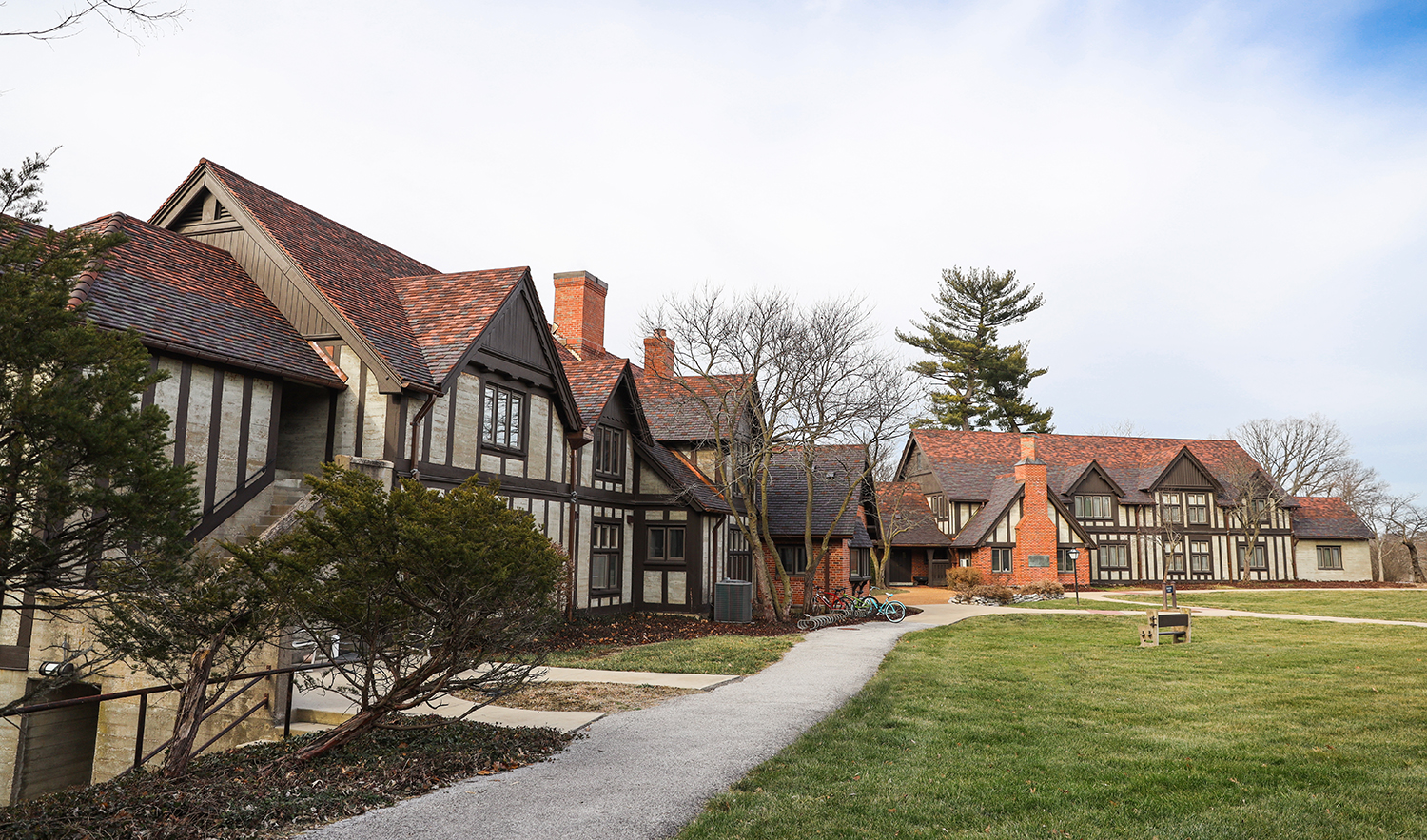 Principia College, Sylvester House
Elsah, Illinois
Architect:  Bernard R. Maybeck & Henry Gutterson (1924 – 1940)
Installer:  Old World Roofing
Distributor:  Roofer's Mart, St. Louis
Photography:  Carly Hendrickson
Product:  Brittany Shingle Tile
Color(s): Weathered Plumstone; Sunset Red with Ebony Mist; Dark Green; Santiago Rose with Ebony Mist
Photo Gallery

The Sylvester House was originally built in 1931-32, and additions added on in 1945-46. This is a very large residence hall for women. Ludowici met Principia's highest standards and delivered a high performance, quality, grade 1 material in the profile and colors that matched the original Maybeck designs from 1946. The most challenging part of this project was being able to closely match Bernard Maybeck's vision of a custom four-color blend. Once matched, the installer's painstakingly matched the originally specified color transitions that were designed to be darker at the eaves and move to a lighter color at the ridge. Being able to maintain the blend and the transitions across the various roof conditions, gables, dormers, and various heights added to the challenge, but in the end, the result is breathtaking, and the College is proud to pay tribute to Maybeck, and his legacy lives on.




RUNNER-UP:  The Broadmoor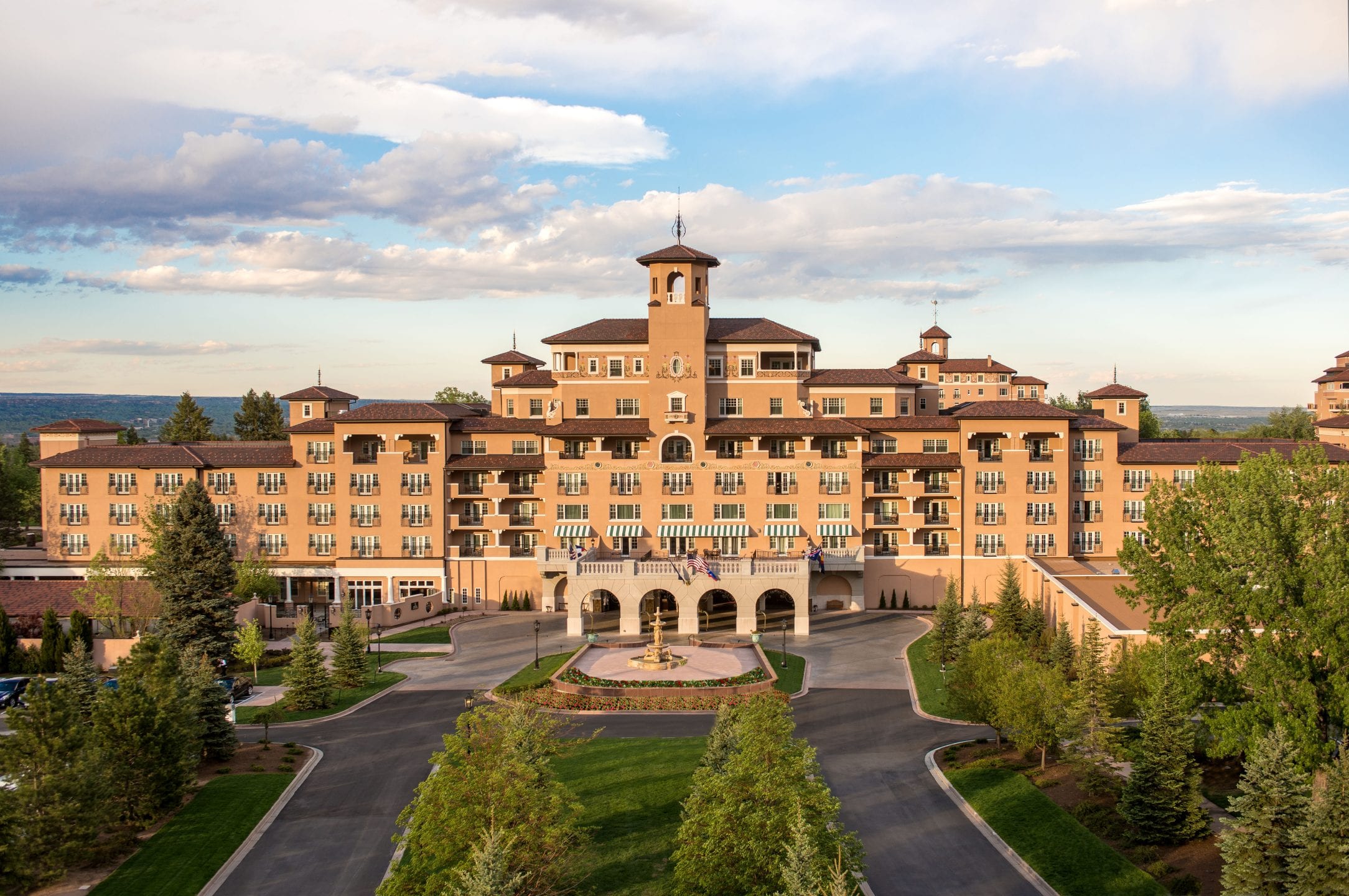 The Broadmoor
Colorado Springs, Colorado
Architect:   Spencer Penrose (1918)
Installer:  Peak View Roofing Co.
Photography:  Kevin Syms
Product:  French Interlocking Tile
Color(s):  80% Ebony Mist; 20% Clay Red
Project Gallery

Ludowici Tile was the existing tile in place on the Broadmoor Hotel and were chosen for the renovation. The Broadmoor Hotel itself is an iconic Colorado Springs landmark and has a robust history dating back to the early 1900's.
Unique Challenges included:
Safety – hotel clientele were interacting on the site on a daily basis, so precautions had to be put in place to protect not only the workers but the general public;
Weather – Colorado is known for its drastic weather changes on a daily basis in the winter months; and
Height – many of the roofs are at greater heights than normal so precautions had to be put in place to achieve a safe working environment.



OVERALL HISTORIC RENOVATION


WINNER:  Hotel Marshall / The Marshall Grand Hotel, East Texas Baptist University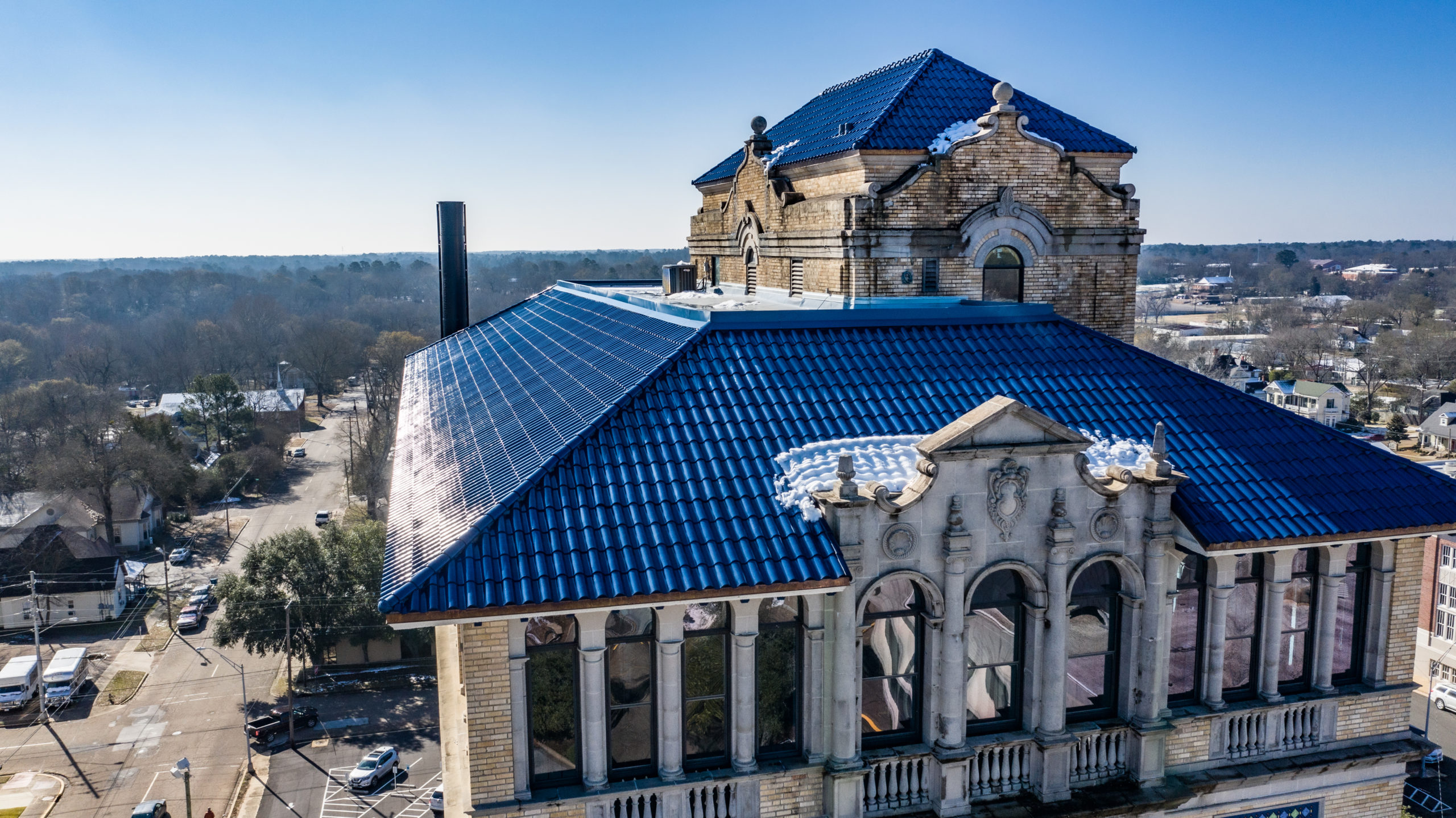 Hotel Marshall / The Marshall Grand Hotel, East Texas Baptist University
Marshall, Texas
Architect: Wyatt C. Hedrick (1926)
Installer:  Jeff Eubank Roofing Co.
Product:  Spanish 13″ Barrel Tile
Color(s):  Custom Blue Blend
Photo Gallery
The original hotel Marshall, the tallest building in Harrison County, was designed by noted Fort Worth architect Wyatt C. Hedrick, the Grand, was built in the Italian Renaissance architectural style with Art Deco elements completed in 1929.
For several decades, it served as the principal hotel for social and civic activity the city of Marshall, and most of East Texas. The Marshal Grand served as a meeting place for businessmen and East Texas oilmen. The East Texas Oil Field which has produced more than 5.2 billion barrels that at an average price of $55/bbl, would be worth around $285 billion today.


_______________________
JUDGING CRITERIA
Category winners were chosen by an internal Ludowici panel and popular vote based on factors relating to appearance, uniqueness, complexity, and craftsmanship.